A great sign for country music fans world wide – international festivals are back!
CMC Rocks QLD just announced their headliners for 2022!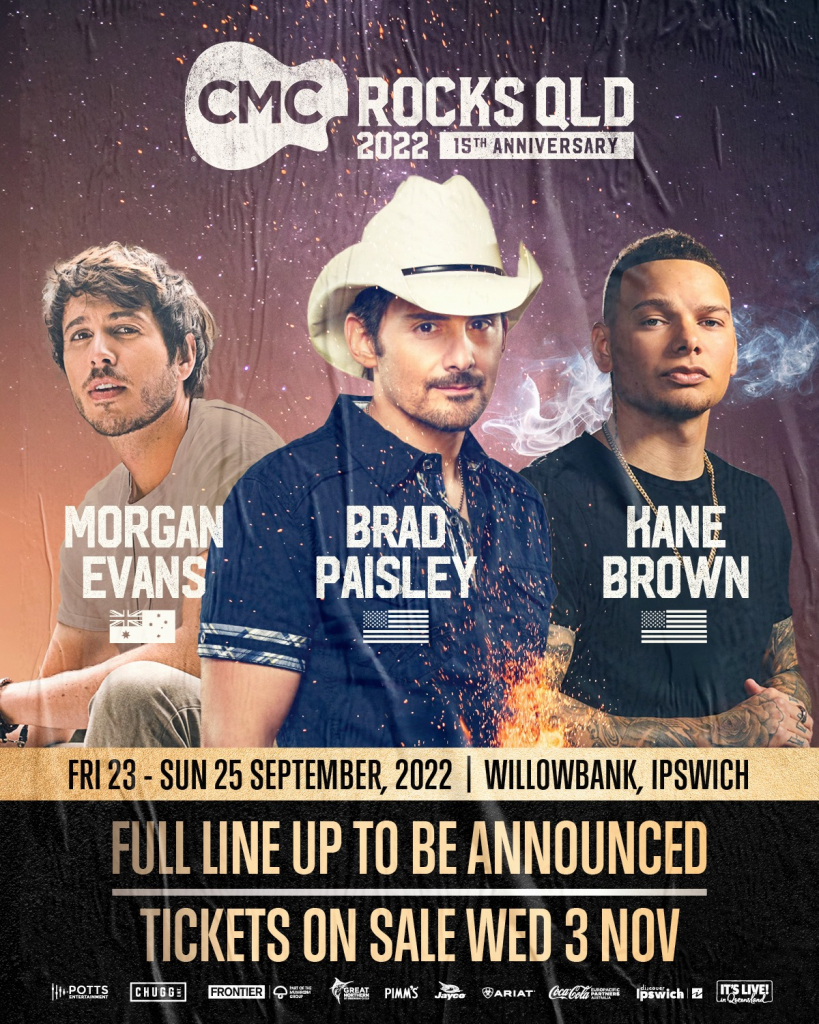 CMC Rocks posted "We're back baby! Strong out of the gates with our 2022 headliners, Brad Paisley, Kane Brown and Morgan Evans!"
Adding "Full line up to be announced next year. For 2022 only, the festival will take place in September. We couldn't wait another year to see you and with headliners like these, why would we? In 2023, the festival will return to March."
For Americans Brad and Kane this is an awesome opportunity to play for their fans downunder…for Morgan, this is a hometown show as he shared "AUSTRALIA! I'M COMING HOME!!!" – Morgan was born in Newcastle, New South Wales, Australia.
For those unfamiliar with CMC Rocks, it's touted as Australia's Biggest International Country Music Festival – and next year's show will be celebrating the 15th Anniversary of the event.
While Brad, Kane and Morgan were announced as the festivals headliners for 2022 – any info on additional performers will be coming in early 2022.
For more info – head to CMCRocks

Headline Photo Credit: Jeff Lipsky, Matthew Berinato, WMN/WEA