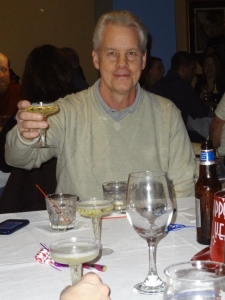 ON AIR:
Monday – Friday (9am – 2pm)
Saturday (10am – 4pm)
Sunday (11am-4pm)
Dave is a Worcester, MA native who has spent most of his 45 plus years in radio broadcasting right here in his home town. Beginning with his first radio shift in 1969 at WORC-AM, Dave's career has also taken him to North Carolina where, as a member of the United States Marine Corps, he broadcast TV and radio programs, (including some time as a Country music DJ). Following his service time, Dave returned home where he has been on the radio, (and for a couple of years in the early 80s, a sports reporter on Worcester's former TV station, channel 27), ever since. Along the way, Dave met and married to his wife Ann Marie. They have two children, Chelsea and David, Jr. In addition to his on air duties, Dave has long been one of the Worcester area's best known mobile DJs, and to this day continues his very popular monthly dance parties. His long and successful career serving the listeners of Worcester Country earned Dave the honor of being inducted into the Massachusetts Broadcasting Hall of Fame in 2014.