Ryan Hurd's debut album, Pelago, is available now.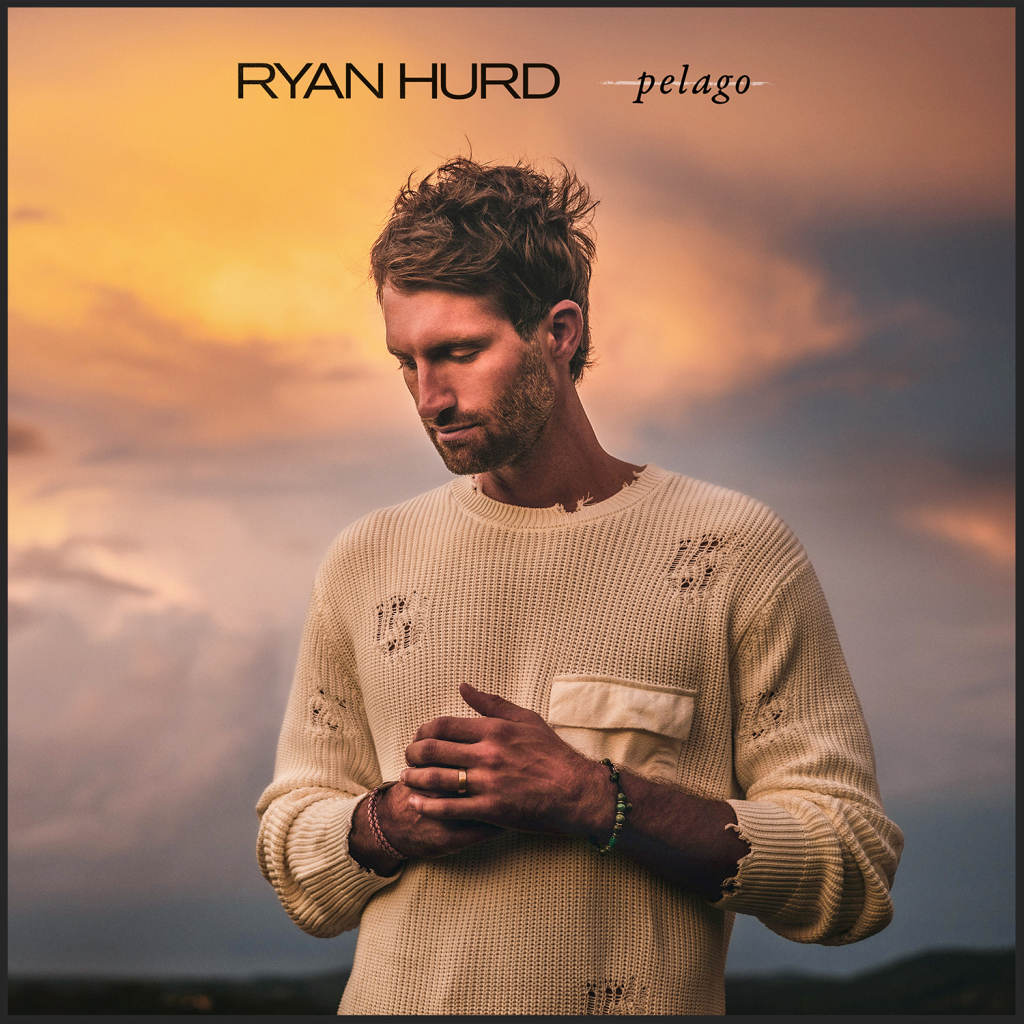 Ryan shares, "My debut full length album Pelago is out now. It's been a journey, I hope you love it as much as I do. Love to each and every one of you and thank you for being a part of this moment with me."
Talking about the project Ryan says, "I wanted to put an album together that had the songs as like song forward, the writing is, all writing I'm really proud of and even if it's like a fun song, it's still clever and well written. I wanted something that really represented who I was as a writer and an artist and a person. I mean, it's your first shot, you only get one time to have a debut album. So having all those summer songs on there was really important having some like, really, I think emotionally challenging songs on there was really important to me and I think that like, tracks one through 11 on the physical copy of Pelago. I mean it's really is like who what I wanted to do with my first ever full length."
And when it comes to the title of the album, "Pelago is a title that means open sea or overwhelming passion."
Fans have two options when it comes to the songs they get on Ryan's album – the physical copy includes 11-tracks, while the digital option provides 4 additional songs.
Pelago, CD and Download Only Digital Audio LP track list;
"Pass It On"
"Coast"
"Chasing After You" (with Maren Morris)
"June, July, August"
"Palm Trees in Ohio"
"If I Had Two Hearts"
"Tab with My Name on It"
"What Are You Drinking"
"Hell Is an Island"
"The Knife or the Hatchet"
"I Never Said I'm Sorry"
The additional tracks fans get on the Streaming Only Digital Audio LP
12. "Platonic"
13. "Every Other Memory"
14. "To a T"
15. "Diamonds or Twine"
Ryan Hurd got his start in Nashville as a songwriter, writing tracks for Tim McGraw, Lady A, Blake Shelton and others…including his wife, Maren Morris. So, it's a bit ironic that for Ryan, and Maren, who hang their hats on their songwriting abilities – neither one had a hand in writing their first duet together "Chasing After You."
But Ryan says the writers – Brinley Addington and Jerry Flowers – did a great job at creating a song that is very easy to sing…and Ryan says that's not always easy to do, "You can tell a great song is easy to sing live, and 'Chasing After You' is a really good example of that…where it could be in any key, and it would be the easiest song in the world to sing, and I don?t know how they did it. We didn't write the song but they wrote the easiest song in the world to sing."
Ryan and Maren's massive hit "Chasing After You" is on both editions on Pelago, which is available now.
Photo Credit: Nicki Fletcher