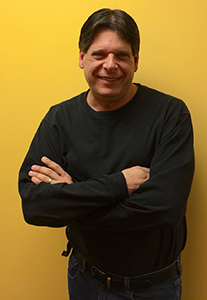 ON AIR: Monday – Friday 3p-7p
Mark Veau Program Director & On Air Personality/98.9 Nash Icon
Mark started his broadcasting career in Worcester, MA in 1982 when he first went on the air at Worcester State College's (now university) WSCW 640 AM where he also served as program director & general manager. He continued broadcasting after college on 1440 WFTQ in Worcester.
Mark arrived at Cumulus (then Citadel) in 2002 and has been on the air again in Worcester ever since. He took over the program director reigns on WORC FM a little over a year ago and helped oversee the format flip to 98.9 Nash Icon in October of 2014.
Mark has also appeared on many television programs like "Ghost Hunters" and "Dead Famous" for the BBC. He has won numerous film awards for his work with Media House Films; a film partnership that he co-founded in 1984.
Born on Fort Gordon in Augusta, GA, Mark is a US Army veteran having served with B Co. 3/35th Infantry in the early to mid-eighties and is extremely active with veterans causes to this day.
He resides in Worcester, MA with his wife Maureen and four step children.
.